---
Virgin Pulse Chief Clinical Officer Named Wellness Ambassador of the Year
Chief Clinical Officer, Jeff Brizzolara, Ph.D. MPH recognized by The Wellness 360 Conference for leading with action
PROVIDENCE, R.I., April 11, 2019 (GLOBE NEWSWIRE) — Virgin Pulse, the largest global health and wellbeing technology and services company, announced that its Chief Clinical Officer, Jeff Brizzolara, Ph.D., MPH has been recognized as a Wellness Ambassador of the Year by The Wellness 360 Conference. Dr. Brizzolara accepted his award in person at the conference on April 12, 2019 at The Cleveland Clinic Health and Wellness Center.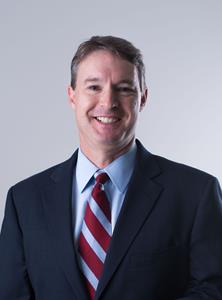 The Wellness 360 Conference awards the Wellness Ambassador of the Year to individuals who represent the heart and soul of a company's wellness program. They inspire their colleagues, share success stories, introduce creative new initiatives and lead with their actions.
"It is a well-deserved honor for Jeff to be recognized by The Wellness 360 Conference," said David Osborne, chief executive officer of Virgin Pulse. "Jeff joined the Virgin Pulse team in November 2018 through our acquisition of SimplyWell. His thought-leadership and more than 25 years of experience and expertise will help us accelerate our vision around simplifying health and wellbeing and engaging our nearly 7.5 million members, every day, in living a healthy lifestyle."
Dr. Brizzolara's responsibilities as an ambassador start with his commitment to maintaining a healthy daily routine, which is core to Virgin Pulse's mission. It begins at home with his family, and continues throughout his workday. Including fruits and vegetables with meals, playing outside with his children and encouraging participation in organized youth activities are a few examples of Dr. Brizzolara's commitment to health at home. At work, he takes the stairs to his office on the seventh floor and uses a walking treadmill desk while providing his colleagues and their clients with creative solutions to help drive employee engagement and produce health improvement results.
"We are thrilled and humbled to present Jeff Brizzolara with the Wellness 360 Conference Wellness Ambassador Award for 2019," said Johanna Tanno, executive director of the Wellness 360 Conference. "Jeff has been a bright and shining wellness champion throughout his career – as shown by his innovative work with Virgin Pulse in the clinical wellness space, and his commitment to making a real difference in the lives of so many through his personal charitable wellness endeavors."
"Jeff has always been so generous in sharing his deep wellness knowledge in order to make a positive, tangible impact on our industry," continued Tanno. "The Wellness 360 Conference is thankful for Jeff and proud to deliver yet another distinction in celebration of his brilliant wellness ideas, and many outstanding contributions to the wellness community."
Dr. Brizzolara has been developing and leading health management organizations, preventative medicine clinics, and wellbeing programs for more than two decades. He has held academic appointments at a number of universities and medical schools, and currently serves on the Southern Methodist University Applied Physiology and Enterprise Advisory Board, both the Texas A&M School of Public Health Industrial and Alumni Advisory Boards and the International Medical Wellness Association Advisory Board.
About the Wellness 360 Conference
The Wellness 360 Conference is your source for the latest trends, practices and innovations in employee wellness and population health management. We are a volunteer-led, non-profit organization. Our vision is to help employers create a culture of health for their employees while focusing on gaining control over health care costs and improving productivity in the workplace.  For more information contact Executive Chair, Johanna Tanno at [email protected].
<END>